News
Nearly 1,400 K-12 students tested positive for COVID-19 in the week ending Oct. 2, a decline from previous weeks, the Minnesota Department of Health announced Thursday.
Cases linked to K-12 buildings climbed steeply throughout the first month of school but leveled off in early October. More than 2,000 students and 300 staff members tested positive in both weeks ending Sept. 18 and Sept. 25. Minnesota's total student enrollment is roughly 862,000.
During the week ending Oct. 9, 991 buildings reported at least one case of COVID-19, or nearly 40% of Minnesota school buildings. Of those, 115 had at least five cases. That's down from 159 the week before. There are roughly 2,500 school buildings in Minnesota.
Children could be eligible for vaccination against COVID-19 as soon as early November. Pfizer and BioNTech asked the Food and Drug Administration to approve emergency use of the vaccine for kids ages 5 to 11, and a ruling could come between Halloween and Thanksgiving.
By the time Mark Korin leaves the hospital, he will have lost 40 pounds and spent nearly two months battling COVID-19. And he still has a long recovery ahead.
The former Oak Grove mayor, chair of the Senate District 31 Republican Party and Trump supporter had refused the COVID-19 vaccine, believing he did not need it. Korin said he took zinc, Vitamin D, and Vitamin C supplements to boost his immune system, declining an opportunity to get vaccinated at a Walgreens in July when he was there to pick up some medications.
"You're talking to a guy who should be dead," Korin, 64, said in a Reformer interview from his hospital room, with his wife, Deb, present.
He first experienced shortness of breath and a cough on July 29. Within days, his oxygen saturation level had dipped to 78%, far below the 95% or higher expected in someone healthy. He was admitted to the hospital on Aug. 7, and about 10 days later he was placed on a ventilator, worrying he might die while he was intubated. He spent seven days on the ventilator, and has so far spent 44 days at Mercy Hospital in Coon Rapids.
"I always believed, it's just another virus," he said. "I was wrong. I will be the first to admit: If I had taken the vaccine, I believe that I may have gotten sick, I probably wouldn't be in the hospital. If I was in the hospital, I probably wouldn't be on the ventilator."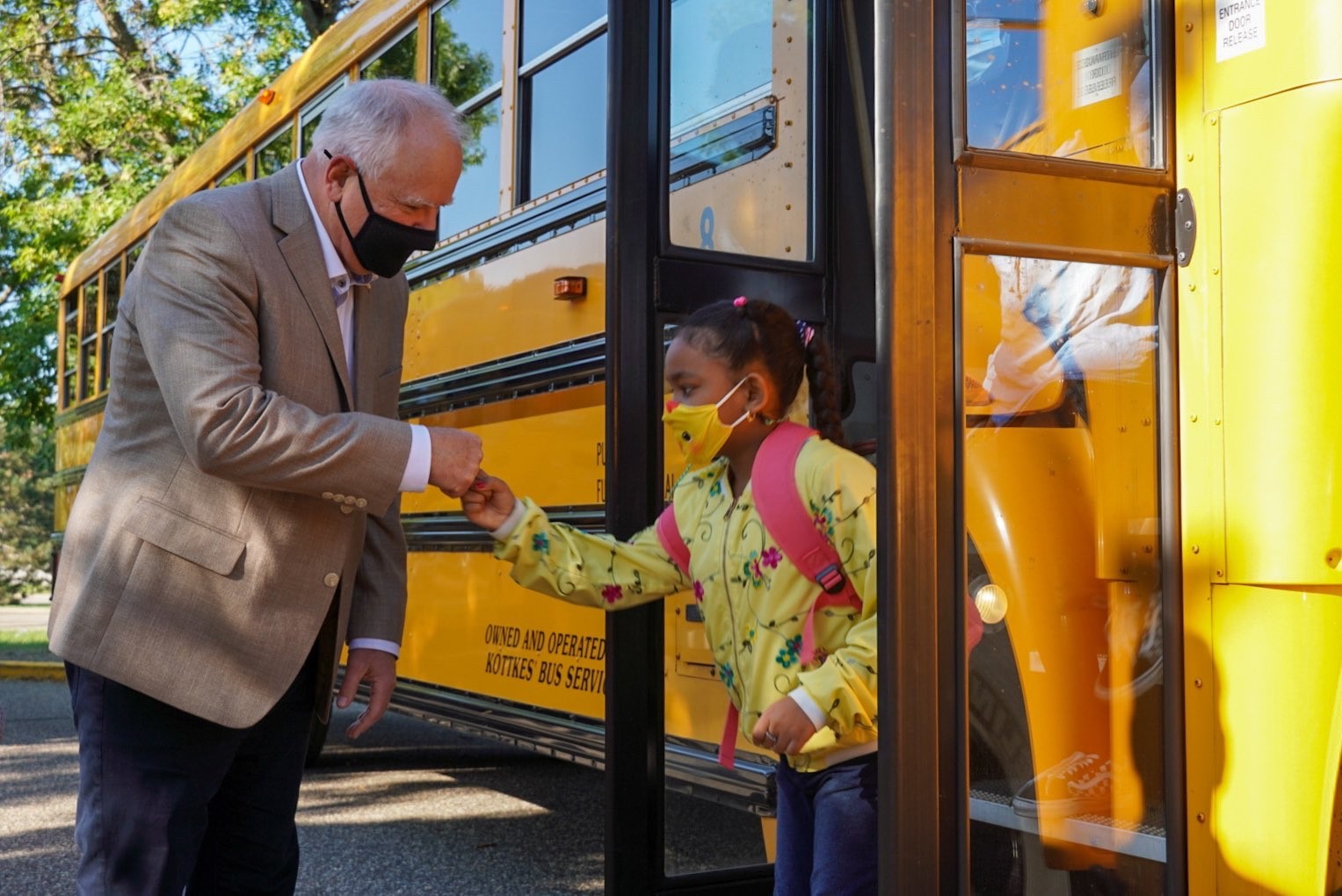 [ST. PAUL, MN] – Today, as students and educators head back to the classroom for the 2021-22 school year, Governor Tim Walz and Lieutenant Governor Peggy Flanagan encouraged students, their families, and all Minnesotans to get fully vaccinated against COVID-19. Governor Walz kicked off the school year today at University Avenue Elementary School in Blaine. Photos are attached.
"It is invigorating to see students and educators across the state back inside the classroom today after a year and a half of interrupted in-person learning. There's nothing quite like the first day of school. As a teacher for more than 20 years and as a dad, I know firsthand that in-person learning is critical to a child's wellbeing and academic success. I also know that getting vaccinated is the best way to keep our students safe, healthy, and in the classroom," said Governor Walz. "Kids looks to adults in their life to keep them safe. As Minnesotans, the best thing we can do to protect our children and school communities is for everyone who is eligible to get the vaccine."
Minnesota Dept. of Health COVID-19
April 22, 2021